Yesterday's Oswestry 4th XI game at Cound was a truly memorable day for Oswestry Cricket Club.
Whilst the 51-run victory was a great achievement in itself, the game was a testament to the Clubs commitment in its Junior section, and reward for the incredible investment of time and commitment given by so many people over recent times, with our line up including three 12-year-olds playing Senior cricket for the first time.
Firstly, the game saw brothers Oliver and Harry Harrison play together at senior level for the first time. Watched by proud mum Emma, Ollie opened the bowling with his 12-year-old brother Harry keeping wicket. Harry put in a fine performance, including catching the Cound opener to begin our inroads into the Cound batting attack.
Secondly, our Father and son duo of Andrew and 12-year-old Lucas Marshall opened the Oswestry batting together for the first time. Andrew departed for 8, leaving his son to go on and score a highly composed and technically correct 11 taking our team deep into the second half of our innings. Lucas then followed up by taking the last 3 Cound wickets in just 5 balls to round up our victory.
Finally, Skipper Andy Barker was able to take the field with his 2 sons, George (15) and Freddie (12) for the first time, and in the Cound reply, Freddie took his first Senior wickets taking 3 for just 2 runs.
With Harry, Lucas and Freddie, all being members of our Junior section, and elder brothers Oliver and George graduates of the program, it was an incredible day for both the Club, and its Junior Section.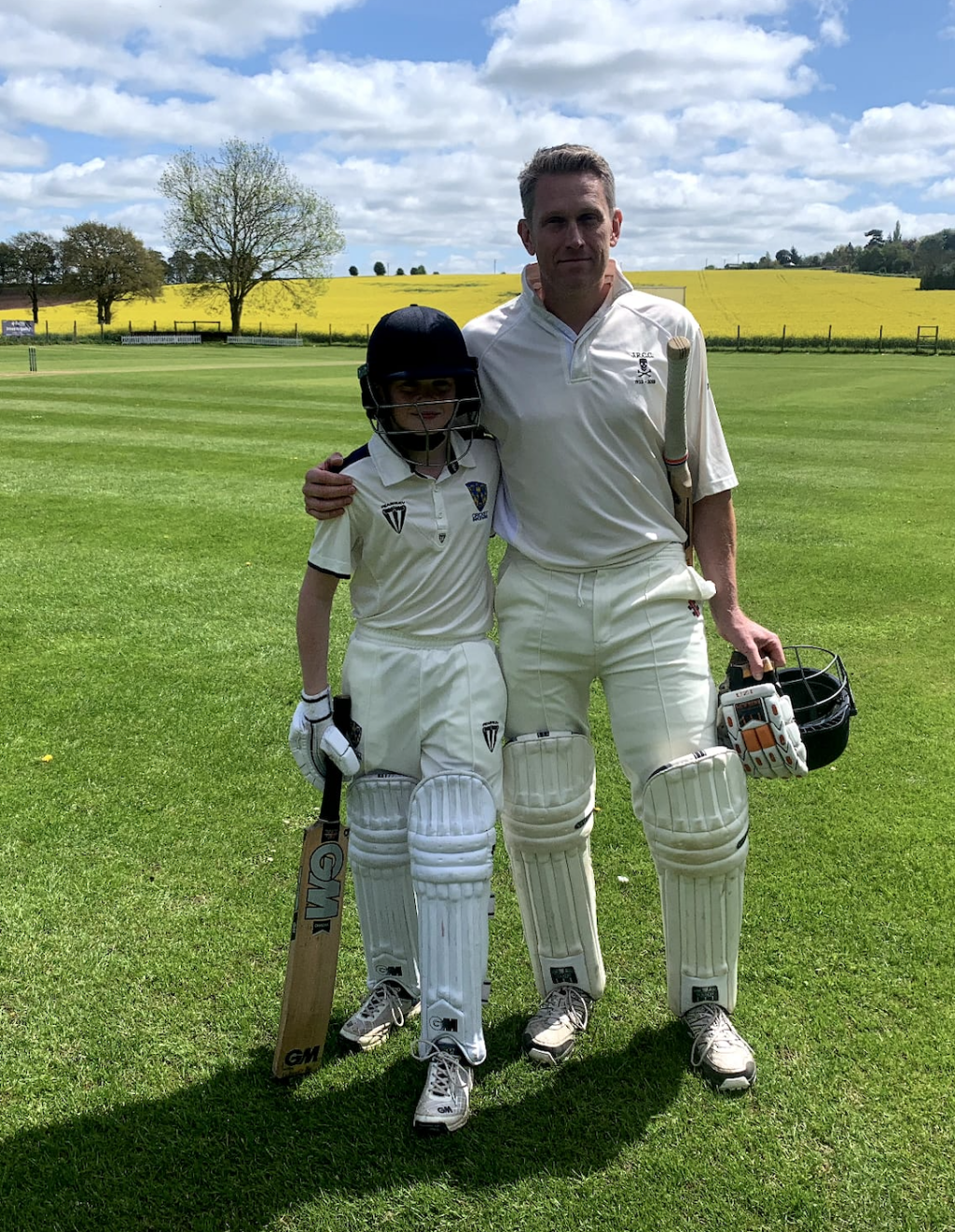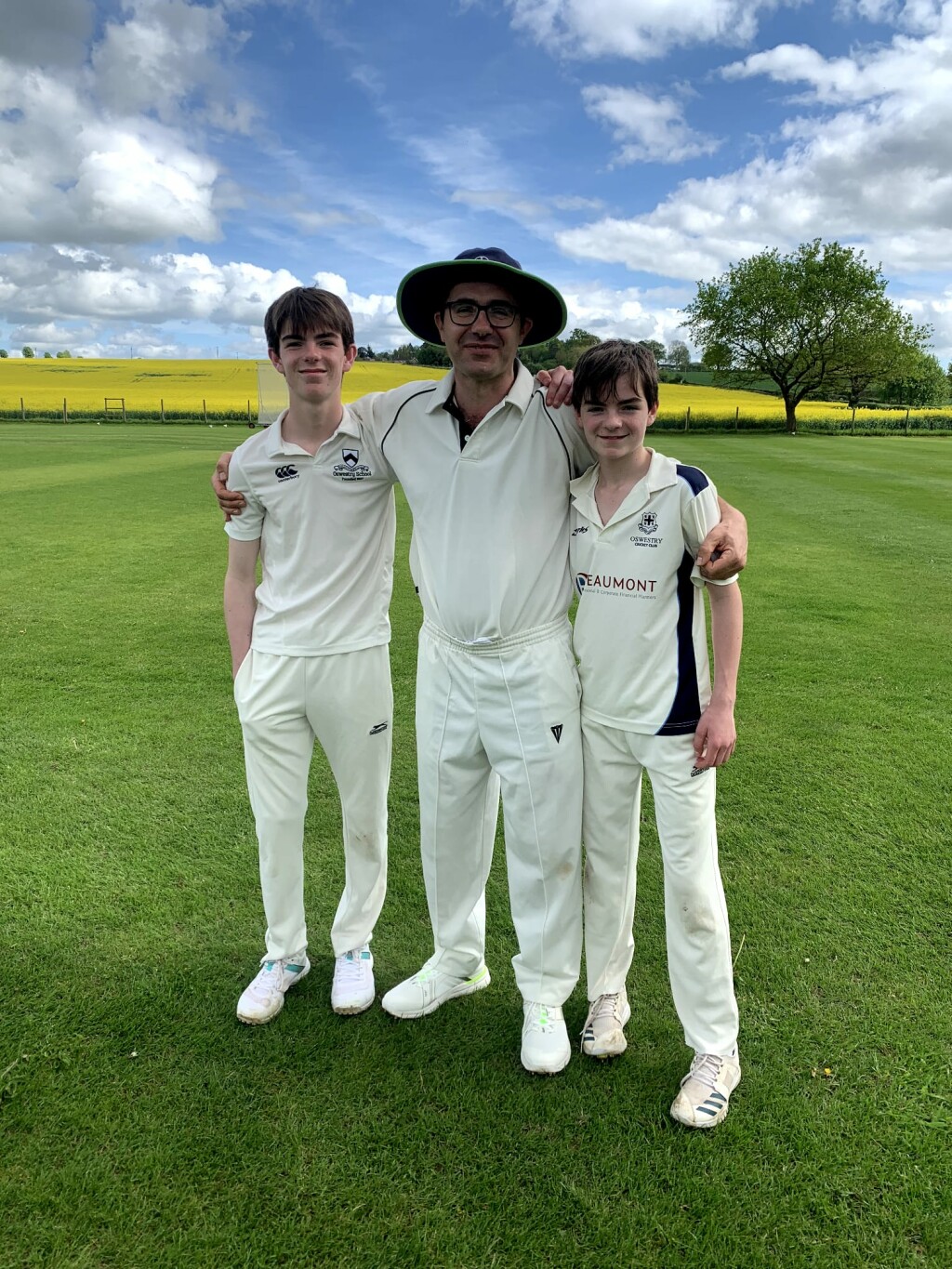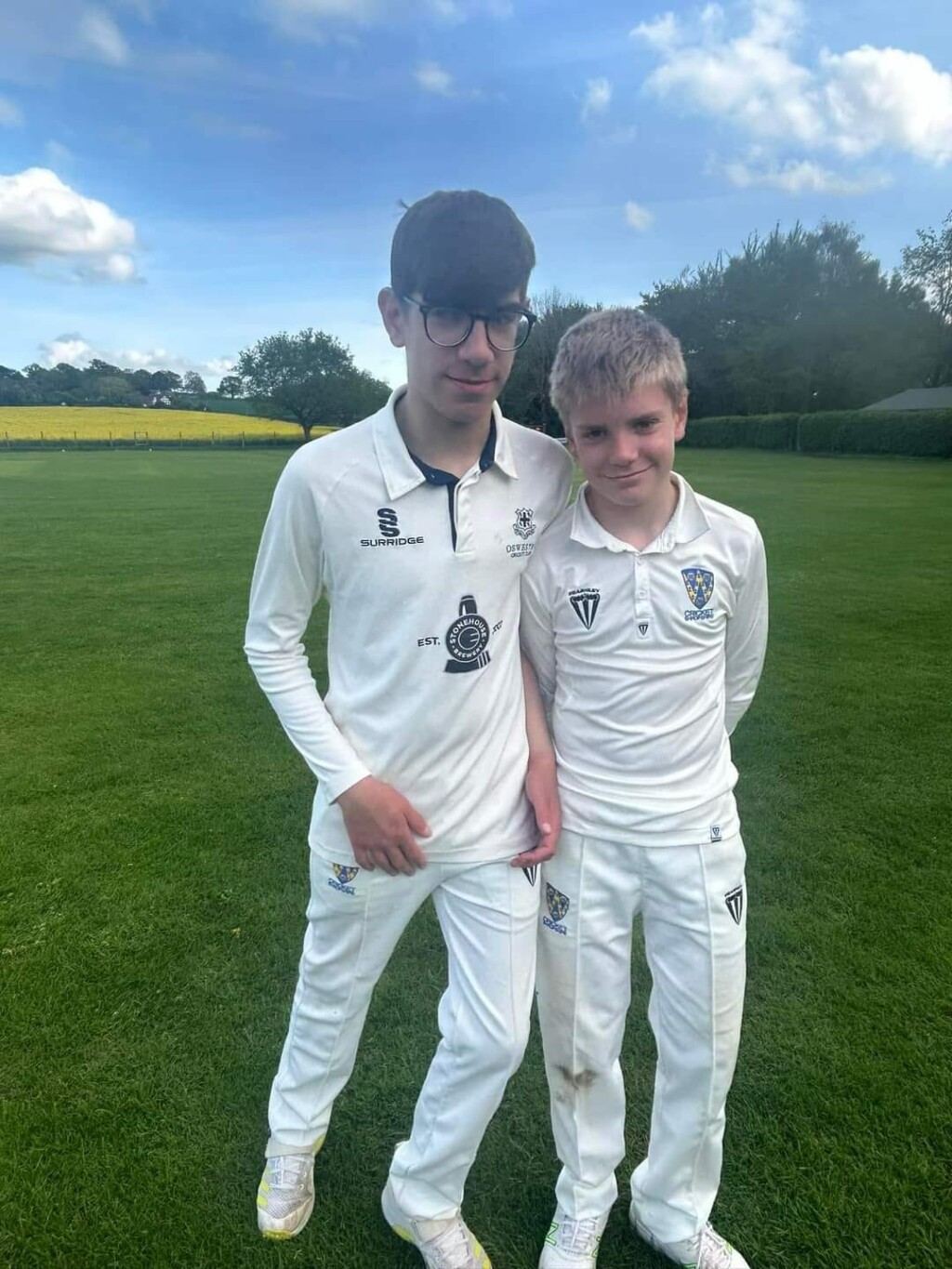 ***Proudly sponsored by Vulcan Beds – OCC's Media Partner for 2023*** @vulcanbeds