Please remember that our Junior and New Members welcome evening is on Sunday April 16th commencing at 5pm in our Morda Road Clubhouse.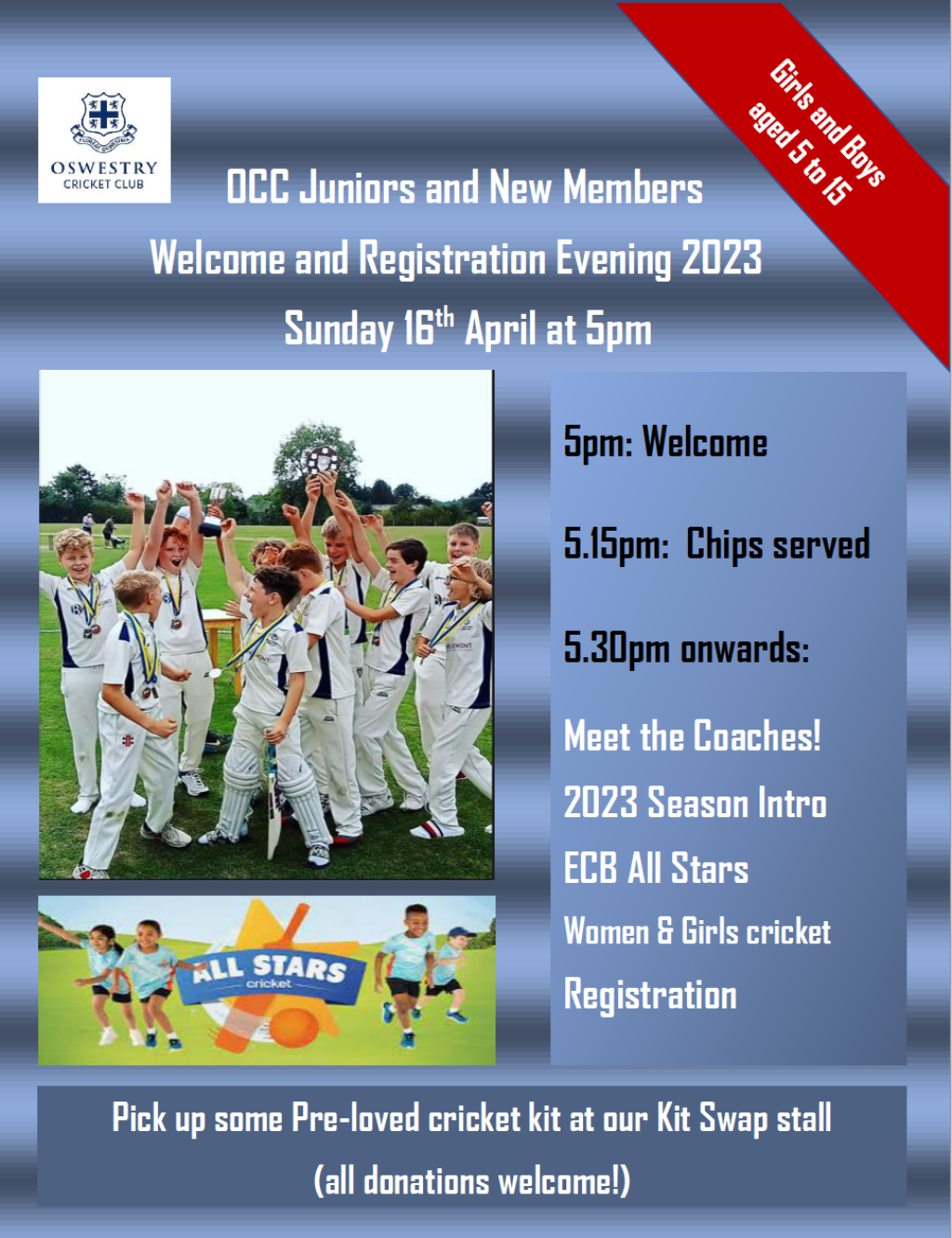 This is a perfect opportunity for Parents, Juniors and New Members alike to find out more about the club, the programs that we will be running in 2023, and to meet the Junior section Team Managers, Coaches and Committee members.
Because of the starting time, we will be serving refreshments, and there will be the opportunity to register for the club and the summer programs during the evening.
Another initiative we are holding on the evening is our very own "Kit Swap" stall.
This is an opportunity for "Preloved" kit to be donated to the Club, which can then be re-sold to New Players, or Juniors who have grown in the last 12 months. There is also the chance to swap kit by bringing smaller kit and swapping it for bigger sizes.
All donations will be gratefully received, and if any kit could be cleaned, bagged with details and your name, and left at the Club ahead of the evening, this would be wonderful.
Looking forward to a great evening to kick off a long hot summer of Cricket!!
*** Proudly sponsored by Vulcan Beds – OCC's Media Partner for 2023 ***